New Holland - New TC
Max. engine power 258 hp
NEW TC. GREAT LOOKS. BRILLIANT PERFORMANCE.
New Holland launched the TC combine series in 1992. Our priorities then are the same as they are today. To produce a combine that delivers dependable performance in varied crops and conditions. But now we offer so much more to include considerably greater output without compromise in straw or sample quality. Then there is the all-new Harvest Suite™ Comfort Cab. This sets new and class leading levels of comfort and visibility. Of equal importance, a wide specification choice means there is a model to match your specific needs. New TC series combines: proven dependability and outstanding performance match modern comfort and style.
TC COMBINES, PROVEN RELIABILTY AND PRODUCTIVITY
Thousands of operators, all around the world, have found the TC combine range to far exceed their expectations. The productivity of the TC combine range is a perfect match for the requirements of mixed and small scale arable farmers where value and reliability is key. New, cleaner ECOBlue™ SCR Tier 4 power units are engineered to treat only the exhaust gases of the TC Combine, optimizing fuel consumption, giving real savings to the owner. The all new Harvest Suite™ Comfort Cab puts the operator in the best position, providing a relaxed environment for those long harvesting days. Mounted on isolation blocks, the stylish new Harvest Suite™ Comfort Cab provides enhanced smoothness and noise levels as low as 74dB(A). The attractive styling combined with large access panels not only provide class leading service access, but also reflect the all round professional package of the TC range.
TC4.90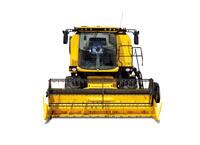 Maximum power ECE R120 (2000rpm) [kW/hp(CV)]
:
129/175 (@1800rpm)
Grain header Cutting width (m)
:
3.96-5.18
Graintank capacity (l)
:
5000
TC5.70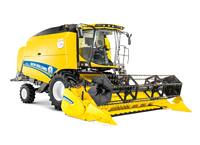 Maximum power ECE R120 (2000rpm) [kW/hp(CV)]
:
129/175 (@1800rpm)
Grain header Cutting width (m)
:
3.96-5.18
Graintank capacity (l)
:
5200
Strawwalkers
:
5
TC5.80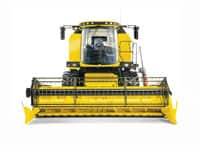 Maximum power ECE R120 (2000rpm) [kW/hp(CV)]
:
167/227
Grain header Cutting width (m)
:
3.96 - 5.18 - 6.10
Graintank capacity (l)
:
6400
TC5.90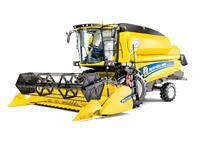 Maximum power ECE R120 (2000rpm) [kW/hp(CV)]
:
190/258
Grain header Cutting width (m)
:
3.96 - 5.18 - 6.10
Graintank capacity (l)
:
6400
Strawwalkers
:
5